Nexus 5001 is an IEEE-ISTO industry standard microprocessor and system instrumentation and debug interface that is used widely in the automotive industry, as well as in telecom, networking and related domains. It provides a vendor independent protocol, infrastructure, and interface standard that is scalable to address a wide variety of digital measurement, calibration, and analysis features and capabilities, while retaining compatibility with other industry standards. Nexus 5001 applications are supported by leading tools venders in both the automotive and embedded space . This one-hour webinar will provide a technical overview and examples of Nexus 5001 application in the automotive domain, including discussion of features supported in typical microcontrollers, and discussion of how Nexus 5001 is used by major automotive customers.
Effective tools and capabilities for debug, calibration, and performance analysis are widely recognized as key elements in ensuring quality products. The webinar is recommended for hardware and software developers and managers involved in embedded systems design and product release, with a focus, but not limited to, automotive applications.
To view the FAQ's from the webinar, Click Here.
Speakers
Todd Collins, ETAS – Todd has been a Design Engineering Manager in the product development department for the last 10 years. Todd's work is focused on the development of High Speed microcontroller interfaces utilized in Measurement & Calibration systems, Rapid Prototyping systems, and Hardware in the Loop test systems for Automotive ECU software development. Prior to ETAS, Todd held various engineering positions at National Semiconductor, Pi Technology, Wabash Magnetics, and Thompson Consumer electronics.
Todd received his B.S. in Electrical Engineering from Purdue University, in 1986.
Todd is an active member of the Nexus committee, and was the committee Vice Chair from 2004-2005, the Chair from 2006 to 2010, and the Treasurer from 2011 to present.
Norm D'Amico, GM – Norm has been working at General Motors for 18 years, the last 3 as the Team Leader for ECU Development Tools for Global Powertrain Engineering. Responsibilities for this position include the instrumentation / tools (i.e. measurement and calibration, software debugging, and rapid prototyping) that are used on development ECUs by GM software and calibration engineers. Norm works with the Tier-1 ECU suppliers and the Tier-2 tool suppliers to insure that GM's requirements are implemented properly on development ECUs. Norm has also worked in tool development and software integration roles while at GM. Prior to GM, Norm held several positions at ERIM (since acquired by General Dynamics) in the development of electronic hardware and software for synthetic aperture radar (SAR) systems. Norm received his B.S. in Electrical Engineering from Wayne State University in 1986.
Randy Dees, Freescale – Randy Dees is a Senior Member of the Technical Staff at Freescale Semiconductor, working in the 32-bit Automotive Microcontroller Applications group supporting highly integrated advanced MCUs with embedded Flash memory. He graduated from the University of Houston in December 1980 and began his working at Motorola Semiconductor in January 1981. Motorola later spun the semiconductor group off as Freescale. He has worked in both Product Engineering and Application supporting 8- to 32-bit microprocessors, integrated circuits for telecommunications, and 32-bit microcontrollers.
He has been working with Nexus-based MCUs since 1999 and has been either the co-chairman or the chairman of the IEEE-ISTO 5001 Nexus Consortium's technical subcommittee since 2000.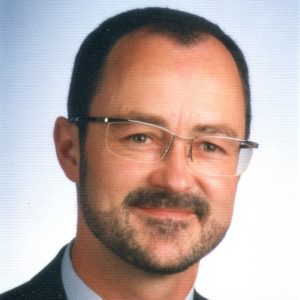 Udo Zoettler, Lauterbach – Udo has been a Sales/Marketing Manager for the last 17 years. Udo's work is focused on sales and customer acquisition as well as providing training classes to end customers for Lauterbach debugger products used in automotive and embedded systems software development. Prior to Lauterbach, Inc., Udo held a sales/marketing manager position at Krohn & Stiller.
Udo received his MSE from the Technical University Ilmenau, Germany, in 1989.